Straight wigs are the first go-to option for ordinary people. But then, curly wigs are favorites for fashion-loving ladies looking to grab unwavering attention their way. 
And who doesn't want to keep heads turning? Wigs with a strong touch of curls disseminate a shiny glow of bouncy vibrating curls with a face-framing nature.
You can easily bolden up your looks with such wigs. With no doubt, curly wigs are the epitome of unforced beauty.
On that note, we've come up with hairstyles to explore on your curly wigs. Let your hair reveal your bright never-faltering appeal.
Middle Part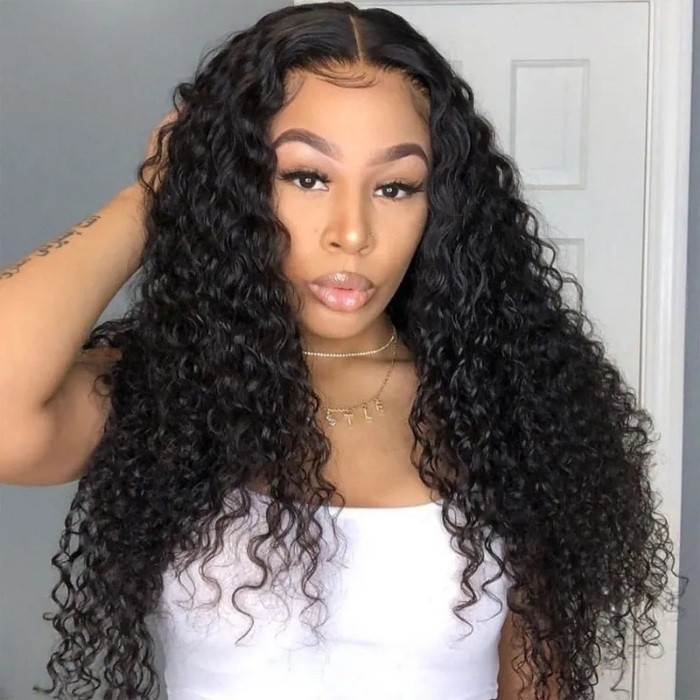 This is a casual option for beginners who want to experiment with a new style rather than the standard push-back. It's quick to create by just shoving your rat tail comb from the middle of the forehead to s deep into the hair. Then spread your cute curly hair to the sides of the part.
Side Part
Other than the middle part, side parts suffice for someone looking for a style meeting their simplistic personality. The style is similar to the middle part, only that this time your part starts from one temple either side of the head of choice.
Sky High Ponytail
If you like your long wig hair not loose, think of raising it with the help of a tie. With curls, high ponies dispense a picturesque view noticeable from a distance.
Definitely perfect for girl night outs, dinner dates, and luncheon parties where glamor and show-offs never lack.
Half Top Knot
Consider being a little more artistic with a half-top knot. Simply leave the half back bouncing loosely and vibrantly while the front half is knotted up. The front half brings out the real beauty of your facial features if you desire them to be completely visible.
Double Ponytails
Instead of single ponytails, double or triple them for a Barbie look. At the parting line, be extra; do not make the line straight always. Sometimes, lay out zig-zag lines or a line style created from your own innovation. Standing out in a crowd in this style feels great, especially for teens and college girls.
Double Buns
The tails of the double pony may not give you peace of mind as a busy woman. The wig hair might be too long to the extent of interfering with your activities. Rather than removing the wig, tie down the tails into fancy buns and still be an enchantress.
Half Space Buns
Your front hair gets onto your face most of the time, and you still adore double buns? Do with double buns at the front hair as in the picture and leave the other half lying flatter at the back of the head. Then give the back half a touch of tighter jerry curls using curl-defining creams or gels.
Double Braids
A style like double braids could be protective on your curly wig. Of course, detangling your wig from time to time leads to hair shedding.
Split your hair longitudinally into two halves and braid the halves individually up to the neck level. Tie the end of the braids with elastics and leave the unbraided portion to puff out on your back.
Double Fuzzy Buns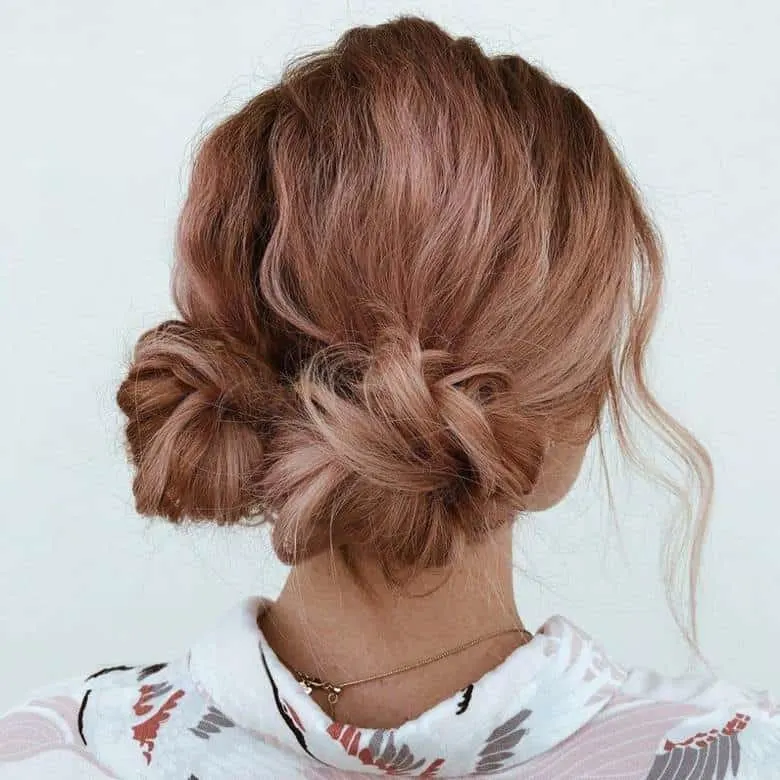 Buns don't always need hair to be slicked down to look magnificent. The curls, being one ornate feature, will also appear neat even when fuzzy because they align themselves fabulously. Finger pull the hair to the back, split it haphazardly into two bunches, and make your loose buns.
Side Braids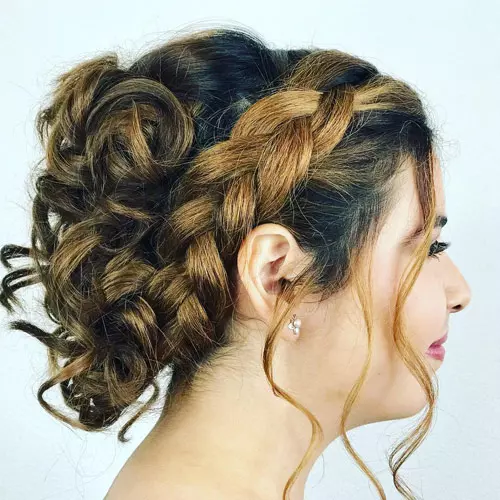 You can still show off your curly wig with a plait on the side. This is ideal for wigs with loose wavy curls starting mid-length to the tips. The side braid itself should be loose and lie at the top, leaving some hair underneath it, and the end of the braid should be pinned at the middle back.
Bantu Knots
Alternatively, you can wear black's pride. Bantu knots fit all face shapes regardless of skin tone. Mostly, it looks awesome on dull-colored hair with black and brown shades. For outdoor walks, adventures, and casual meet-ups, ensnare yourself with the African-rich style.
Scarf and Headbands
Two other ways to brighten your tender curls are by wrapping a scarf or headband. Headbands work in concealing the edges if laying them is a challenge. All the same, your curly wig appears natural and realistic effortlessly. On the other hand, scarves invoke a stronger hue, illuminating the hair.
Braided Updo
Wondering if you can try finer three-strand cornrows on your curly wig? Wigs with loose curls can be braided up at the crown from the front. It's an elegant makeover that makes you younger than you are. In fact, when you lay the edges, it's more spectacular.
Side Sweep
Keep your fashionista power alive by sweeping the front lace wig hair to the other one side. The hair lying over your shoulders makes you attractive on your first date. It's a great choice for a lady looking to impress with her first appearance before new people. 
French Twist
Here is the style for official functions, office work, business meetings, and interviews. The French twist style depicts you're serious and up for nothing but your agenda for the day. It makes people eager to kick off a program or plans with you from the word go.
Slicked Back Low Ponytail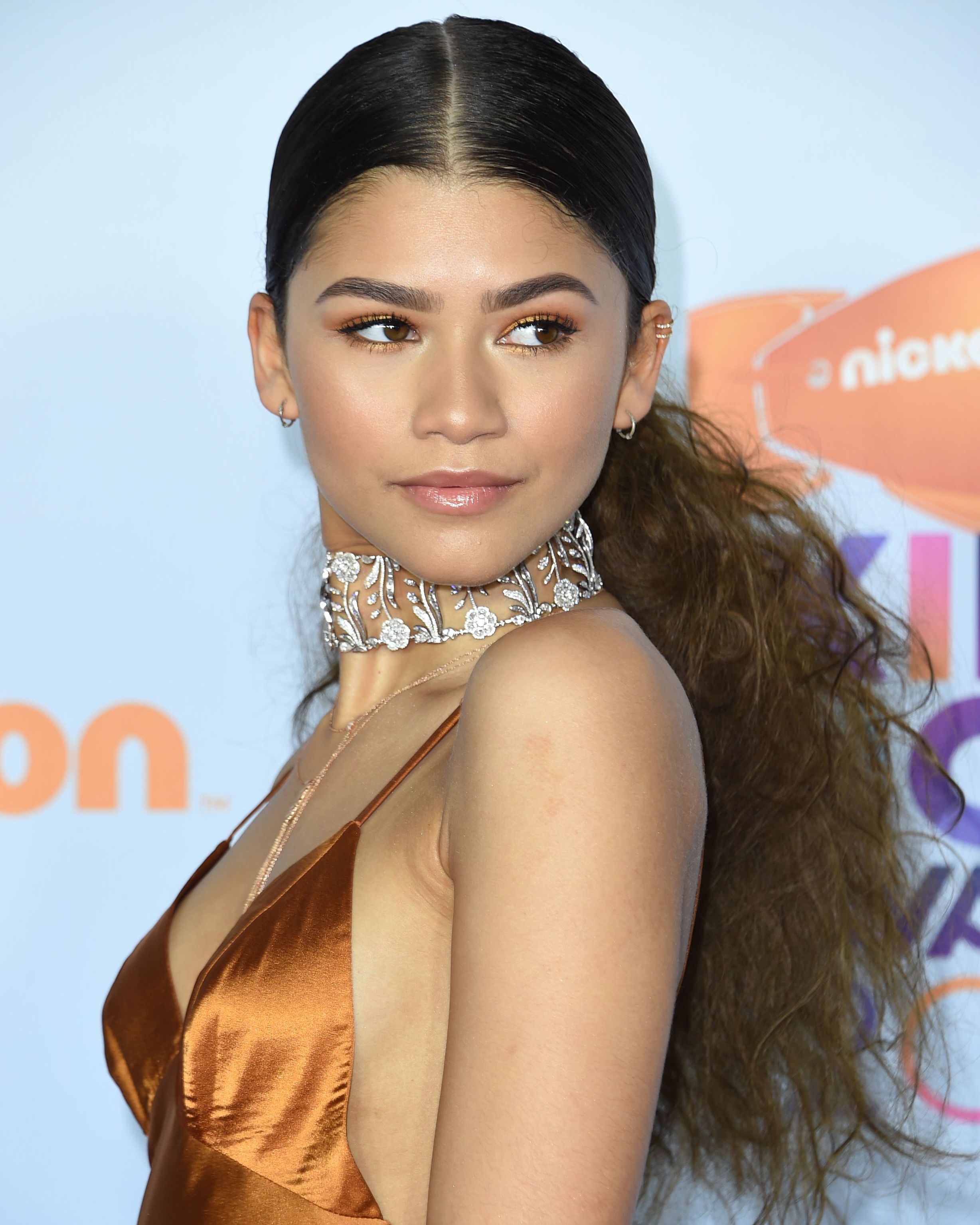 Slicked back low ponytails have been on-trend recently. Simply apply a layer of mousse to slick the human hair back and tie it up to achieve the low pony. You'd create the picture in people that you're up for serious business with this hairdo.
High Half Ponytail
You woke up feeling like being more girly today with your new curly wig. In your hunt for a perfect updo, you could tie up half of the long tresses and spread out the tail to lie over the back half. That reduces massive volume at the front and maintains it at the back so you can easily manage your luxuriously long mane.
Long Layered Cut
Luxurious choppy layers spice up the entire allure on you. The layers cascade over each other, making a classic hair canopy. It's extraordinary in all dimensions. The layers enhance the unique features of your lovely face by framing it nicely.
Messy Bob with Bangs
Breathe life into your new bob curly wig with a messy bob with bangs. You could choose to scissor-snip the front hair and transform it into a bang lying over your forehead. It hides long foreheads for a change of look. The springy hair curls out awesomely for a magical instant volume.
Claw Clipped
The claw-clipped style is a conventional signature style that's never completely eroded. It simply wrapping your hair in circular waves and clipping it not to unroll. Since all of your hairlines will be visible, using a full lace wig will achieve the most natural outlook.
Pinned Back
Rushing to an appointment shouldn't be much of a hassle. Wrong hair sets off a confused day, but in this case, pinned hair may save the day. It's easy to put up this hairstyle with minimal effort in less than two minutes. Just take your pins and pin the hair at the temples at the back.
Faux Hawk
Getting faux hawk compliments your urge to feel a little wild. It affirms you're adventurous and confident no matter what. Brush the hair towards the side from both the left and right. Hold the two bunches into a ridge of lovely jerry curls from the forehead to the nape. You'd be marvelous and a charmer.
Conclusion
Whichever hairstyle you pick eventually should keep you stunning all day. Curly wig hairpieces may seem all pre-made ready for wear, but the more the styling, the more the hair feels alive. Unapologetically keep rocking new hairstyles to satisfy your adventure-filled spirit.